Media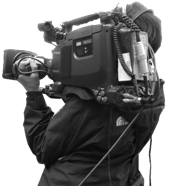 ---
The Jesus Christians have had a long and interesting relationship with the media since the group was founded. Involvement with the media has often been a deliberate attempt to fulfill Jesus' command to "preach the Gospel unto every creature" ( Mark 16:15">Mark 16:15 ).

The Jesus Christians have caught the attention of the media through things like money burning, money throwaways, walking across the desert without taking extra food or clothes, graffiti, public demonstrations, social work, and controversial subjects such as kidney donations, kidnap allegations and more.

Our collection of media reports is divided into categories below. You will not only have a chance to read articles, view videos and listen to radio interviews, but to hear our side of the story to find out what really went on behind the scenes.

Early Days:
Money burning, money throwaways, prophet campaigns, and a sensational walk across the Nullarbor Desert are just some of the highlights the media has captured of the early days of The Jesus Christians.
Kidneys:
The Jesus Christians have received world-wide fame because a high percentage of members have become live kidney donors. Explore the ethics of live kidney donations and the controversies surrounding the Jesus Christians with that issue.
Controversies:
Kidnap allegations have been hurled at the Jesus Christians on several occasions over the years. This has produced a lot of media interest in our group. Each controversial story has fuelled others. Discover the truth behind the kidnap allegations and the controversial "whipping trial", hear about our appearance on one of the most widely viewed episodes of the Jeremy Kyle Show, and more.